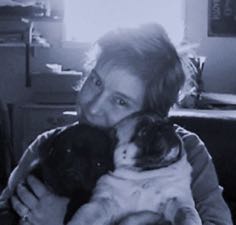 "Drawing is like breathing to me"...
When I hear a story I see pictures...
It's who I am, and my sisters will tell you I drew before I could walk!
Darcey has illustrated several published books including Turtle Wisdom,
and was featured in several of Barbara Johnson's books including
Daily Splashes of Joy and she has currently published a book she has written and illustrated: The Princess of Argyle
With the love of my life and menagerie of furry children,
I call Hudson Valley, NY our home, surrounded by family, friends and
ten grandchildren...

Darcey Anne is an engaging artist who delights in seeking interaction with children
(and adults and puppies) of all ages whether drawing their caricatures on the spot,
sharing her published books or presenting her wide variety of Sculpey
creations and printed works of art in a variety of sizes.