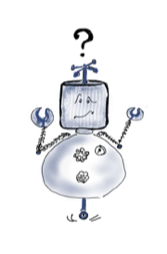 Have a Special Drawing or Sculpey Craft
you'd like Darcey to create just for You?
One of a kind Special order instructions:
It's Easy as 1-2-3
STEP 1 - "Your Concept" Send Darcey an email with a description of your vision and take a snapshot of your pet, child or family. Use the buttons or form below to send.
STEP 2 - "Darcey's execution" of your vision..Sculpey? Caricature? Wedding Invitation? Paper Flowers? Christmas Card? Name Art? Logo Branding? Illustrations for your book?
STEP 3 - Darcey returns vision via email to be approved or tweaked to perfection. Once approved go to "Special Order Form" below with order # to process payment and delivery.
Check out special orders Darcey has completed for satisfied customers